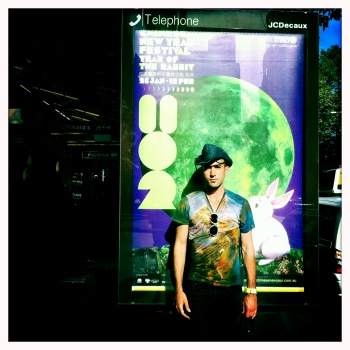 Does anyone on here listen to Sufjan? I love this guy, he is so in tact with what he is doing its rediculous. Probably one of my new favorite artists.
Sufjan is from Michigan and is a folky / altrenative musician, who plays most of the instruments that are on his cd's. He plays guitar, banjo, drums, recorder, and english horn. It is also rumored that he wants to make a cd for every single state, which I doubt will happen; but he does have Michigan and Illinois so far.
I recommend checking Sufjan out, very talented.
http://www.amazon.com/s/ref=nb_ss_gw/103-7838662-4353439?url=search-alias%3Daps&field-keywords=sufjan&Go.x=0&Go.y=0&Go=Go
Wikipedia knows everything about him too.
http://en.wikipedia.org/wiki/Sufjan